See you next year!
Thank you for attending the 2023 Great Lakes Chamber Music Festival. Information about the 2024 Festival will be available in spring of next year.
To keep up with the latest news and schedule of events, subscribe to our newsletter and follow us on our social media pages: facebook, instagram, twitter. 
If you have a question, please call 248-559-2097 our office, Monday through Friday, 9 AM – 5 PM or leave a message at any time.

A Winter's Journey
June 12, 2022 @ 2:00 pm

-

4:00 pm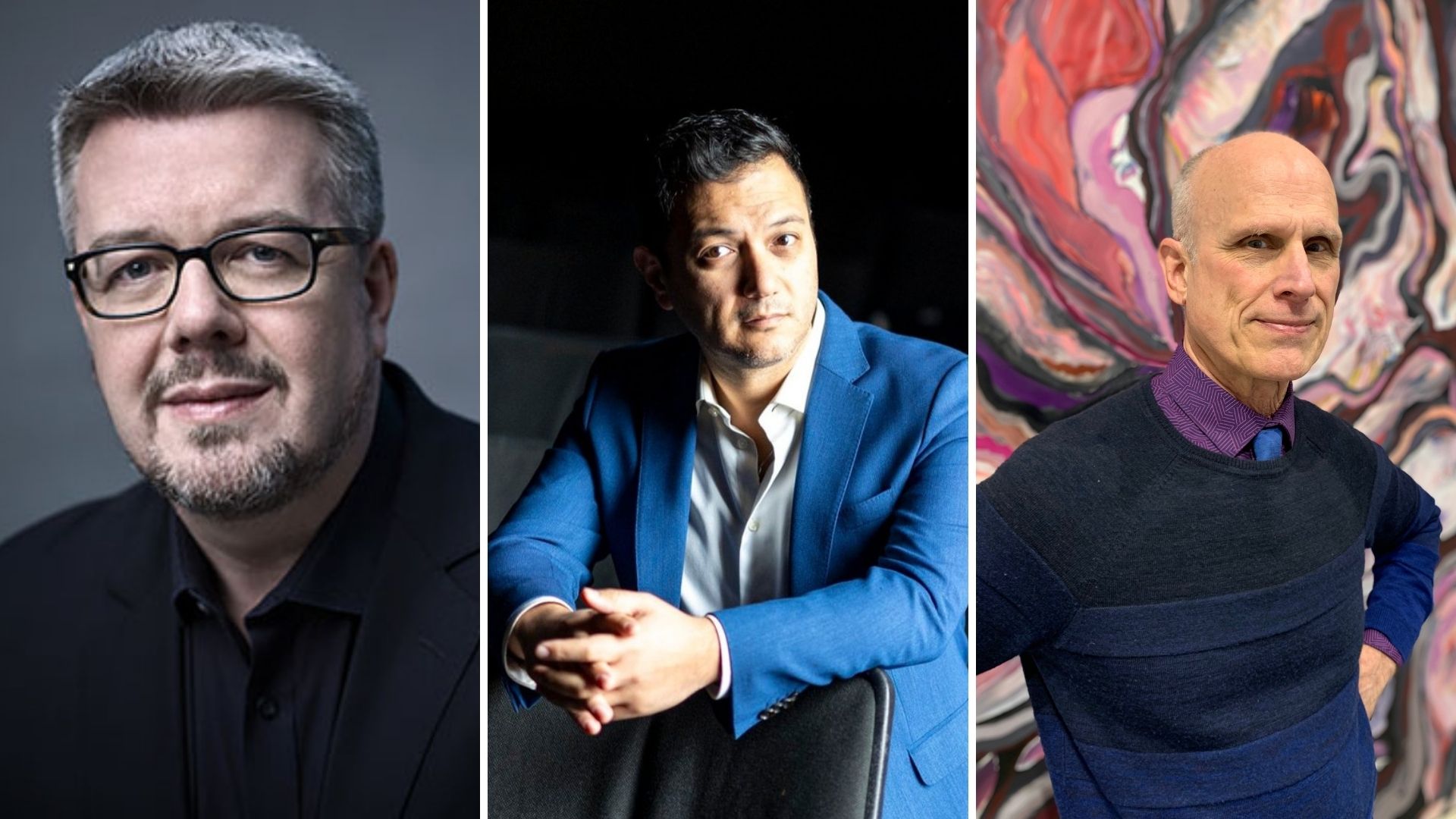 A Winter's Journey
Sunday, June 12 at 2 p.m. | Detroit Institute of Arts
Non-Subscription Event
Sponsored by Linda & Maurice Binkow
ARTISTS | Paul Watkins, Nicholas Phan, Peter Sparling
SCHUBERT Winterreise
Admission to this performance is free with museum admission.
On June 12 at 2 p.m., join the Great Lakes Chamber Music Festival for a presentation of Schubert's Winterreise. Festival Artistic Director and cellist Paul Watkins, lyrical tenor Nicholas Phan and choreographer Peter Sparling come together for this remarkable tale of a winter journey.
Translated for dance and video, the performance incorporates mobile cameras and effects to depict the haunting, desolate nature of the tale. Audiences are transported to the silent movie era, as they take in the motion picture projected onto a screen with the live music accompaniment.
Peter Sparling is a solo dancer/choreographer, video artist, painter, and former musician, who has been drawn to great music as inspiration throughout his 50-year career. His screendances have been featured at numerous international film festivals.
On stage, Paul Watkins and Nicholas Phan serve as the musical accompaniment. Watkins enjoys a remarkably varied and distinguished career as concerto soloist, chamber musician and conductor. He is a Professor of Cello at the Yale School of Music.
Described by the Boston Globe as "one of the world's most remarkable singers," American tenor Nicholas Phan is increasingly recognized as an artist of distinction. An artist with an incredibly diverse repertoire that spans nearly 500 years of music, he performs regularly with the world's leading orchestras and opera companies.
Festival questions? Call us at 248-559-2097 Monday-Friday 9:30 a.m. to 5 p.m.
Notes on a Translation of Schubert's "Winterreise" for Dance and Video, 
by Peter Sparling
Schubert's anti-hero in his song cycle, "Winterreise", of 1828– the desperate, heart-broken wanderer who searches for the last traces of sanity and human connection amidst a frozen landscape– is a premonition of long succession of solitary male figures in music, art and literature who find themselves isolated and alone within yet hauntingly disconnected from nature. I think of the spindly sculptures of Giacometti, the absurd buffoon in Samuel Beckett's barren landscapes reaching for a dangling carrot just out of hand's grasp, or Buster Keaton's sad face and tautly wound body on screen as he rampages against a world out of joint. Perhaps film/video is the ultimate medium for a 21st century interpretation of Schubert's wanderer. With the flexibility of mobile cameras and editing software and effects, a solitary dancer is able to shift easily from scene to scene on screen, take on multiple identities, and actually "act out" Schubert's 24 songs on location, in a manner that would be impossible on stage. And the idea of a motion picture projected onto a screen in a darkened hall with live musical accompaniment returns us to the very origins of cinema: the silent movie. 
As a solo dancer/choreographer, video artist, painter, and former musician, I have been drawn to great music as inspiration throughout my 50-year career. Bach, Beethoven, Schubert, Brahms, and Copland, Boulez, Carter, and living composers who have also been friends: among them Paul Epstein, William Bolcom, Leslie Bassett, Frank Pahl and Thollem McDonas. I have listened closely to many different performances of the "Winterreise" over many years, and at age 67, I finally felt compelled to move to them (while I still could!) and make moving imagery for the screen. The results, I hope, is a dramatic and visceral video narrative for screening alongside live musical performance. 
Serving as both onscreen performer and editor, I have populated the screen with Schubertian figures who bridge different eras past and present, and who step in and out of the frame to embody surreal and fragmented portrait of a man broken by life and aging yet fighting for his last foothold in a frozen landscape. Sometimes that landscape blurs with memory, dream and a kind of hallucinatory fantasy. Humor alternates with tragic melancholy as the disoriented protagonist loses grasp of reality. Or does he finally find himself and confront the reality of his/our condition in the plaintive street vaudeville of the hurdy-gurdy man?  As my dancer's body ages, I feel more like an old, gnarled hurdy-gurdy man, dancing a hobbled jig while cranking out melodies as reminders of youth, unrequited loves, and loss. Schubert must have found a similar identification in these "terrifying songs", the final cvcle he was to compose during the final months of his short life. In the words of Schubert's friend, Joseph von Spaun: 
"Come to Schober's today and I will play you a cycle of terrifying songs; they have affected me more than has ever been the case with any other songs." He then, with a voice full of feeling, sang the entire Winterreise for us. We were altogether dumbfounded by the sombre mood of these songs, and Schober said that one song only, "Der Lindenbaum", had pleased him. Thereupon Schubert leaped up and replied: "These songs please me more than all the rest, and in time they will please you as well." 
Click for information on our COVID-19 safety protocols.
Details
Date:

June 12, 2022

Time:

2:00 pm - 4:00 pm

Event Categories:

Event Tags:
Venue
5200 Woodward Avenue




Detroit

,

MI

48202

United States

Phone

313-833-4005
Organizer
Phone

248-559-2097

Email

info@greatlakeschambermusic.org