Each June, the Great Lakes Chamber Music Festival brings a contingent of the world's finest chamber musicians to metro Detroit for two weeks of performances in spectacular downtown and suburban venues.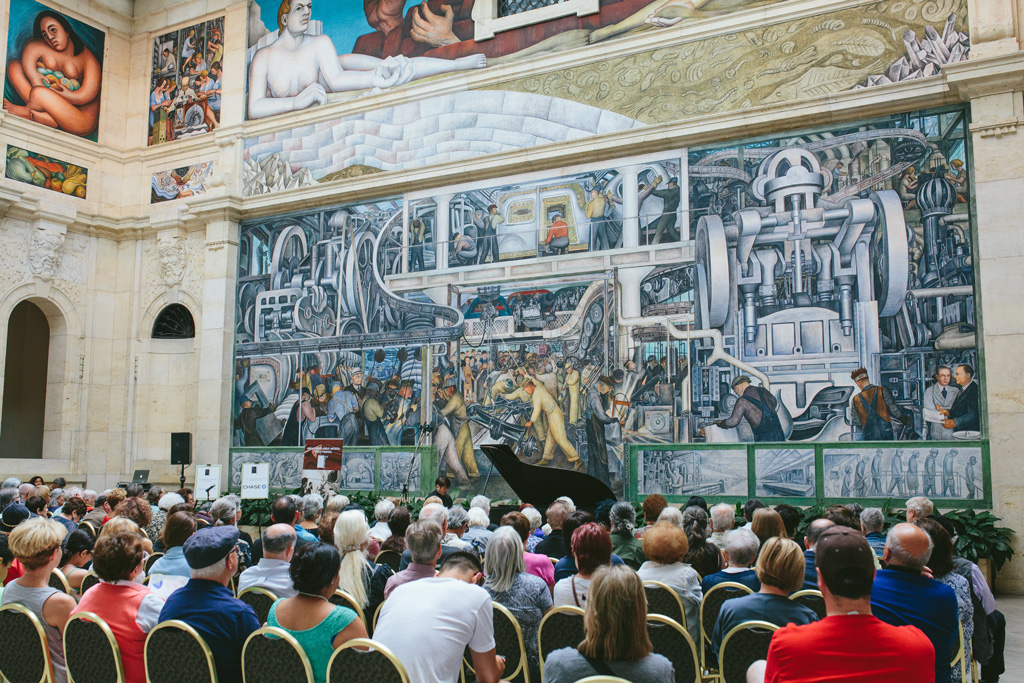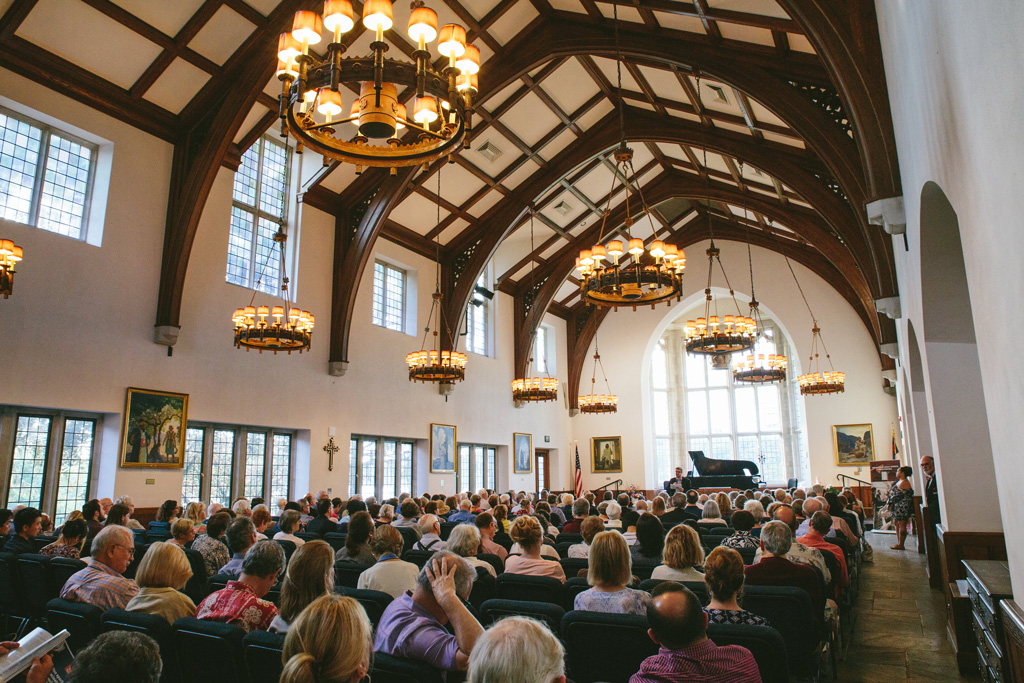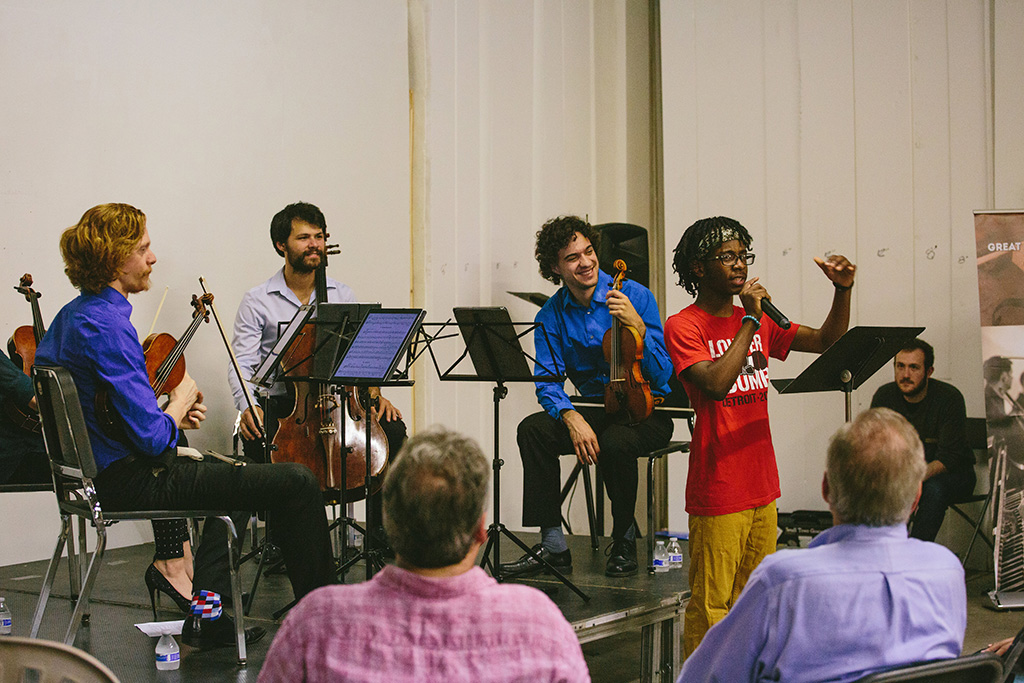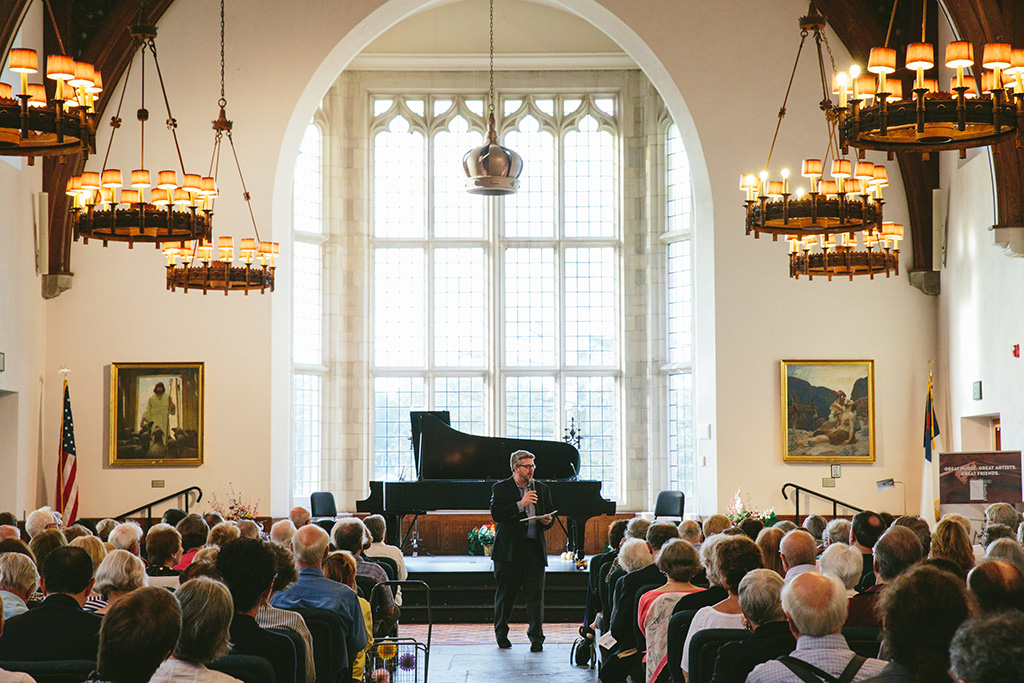 Our Mission

Great Lakes Chamber Music Festival brings together the world's finest musicians to offer extraordinary musical performances and experiences. We celebrate, preserve and advance the intimate musical dialogue that is unique to chamber music through performance and education, enhancing the cultural environment of the Great Lakes Region for generations to come.
Our Vision

We will be recognized as a catalyst for inspiration, the leading conductor of energy for chamber music and a beacon of diversity and personal fulfillment in the community.
Our Values

CELEBRATE EXCELLENCE
Driven to facilitate the finest performances by the world's greatest artists.
IGNITE PASSION
Inspire a lifelong appreciation for the arts.
ENCOURAGE COLLABORATION
Embolden greater connectivity, creativity and innovation in artistry.
PROMOTE DIVERSITY
Committed to an inclusive and welcoming culture where differences are valued.
Our History

The Great Lakes Chamber Music Festival was born in 1994 of a remarkable relationship between religious and cultural institutions. A secular event, the Festival is sponsored by three religious institutions (representing Catholic, Jewish, and Protestant faiths) and Detroit Chamber Winds & Strings, a prominent musical ensemble that also provides administration for the Festival.
In two weeks each June, the Great Lakes Chamber Music Festival presents more than 20 concerts in southeastern Michigan. Many of these performances occur in the venues of the Festival's sponsors – St. Hugo of the Hills Catholic Church, Temple Beth El, and Kirk in the Hills Presbyterian Church. Additional concert locations have included the Detroit Institute of Arts, Kerrytown Concert House (Ann Arbor), Seligman Performing Arts Center, various locations in Grosse Pointe, the Capitol Theatre in Windsor (Ont.) and St. Thomas Aquinas Church in East Lansing. A special highlight was a performance at the Library of Congress, in Washington, D.C.
The list of performers over the years reads like a long "who's who" in chamber music, including Jeremy Denk, Jonathan Biss,  Anton Nel, Menahem Pressler, Lila Josefowicz, Miriam Fried, Gilbert Kalish, Ursula Oppens, David Finckel, Wu Han, Ida Kavafian, Ani Kavafian, Kim Kashkashian, Peter Oundjian, Andres Diaz, Robert Diaz, and a host of additional musicians.
The 2015 Festival marked the inaugural season of cellist Paul Watkins as the Festival's Artistic Director.  In this role, he follows the Festival's founding Artistic Director, James Tocco, who retired in 2014.  The cellist of the Emerson String Quartet, Mr. Watkins is an accomplished instrumentalist, pianist, and conductor.  In his role as Festival artistic director, he will continue the Festival's tradition of engaging world-class musicians and creating imaginative projects.
The Festival's Shouse Institute provides major initiative to assist ensembles emerging to professional stature. Each year, the institute brings three to four groups annually to Detroit from throughout the world to perform and be coached by Festival artists. These young artists receive performance opportunities and complimentary lodging. Among the groups who have matriculated through this program are eighth blackbird, Attacca Quartet, Catalyst Quartet, Calidore String Quartet, Pacifica String Quartet, Parker String Quartet, Jupiter String Quartet, Sinta Quartet, Harlem String Quartet, and Axiom Brass.
Dedication to artistic excellence has brought considerable attention to the Festival. Its concerts have been featured on NPR's Performance Today, and the Festival has released two compact discs on the Gasparo label, a disc on the Newport Classics label, and a disc on Albany Records. The national media has also paid the Festival favorable attention, with previous mention in the Wall Street Journal, The New York Times, and Travel and Leisure Magazine.
That same reputation has attracted considerable support in Detroit's business community. Recent Festival sponsors include JPMorgan Chase, Honigman, R.H. Bluestein, Pearl Planning, the Edw. C. Levy Co., Plante Moran, and others.
Our Commitment to Diversity, Equity and Inclusion

GLCMF is firmly committed to being a welcoming, inclusive cultural organization, one that will fully embrace, respect, and value the diverse voices and shared experiences of all – on the stage, in the community, and in all aspects of the organization.
For more information, please visit our Community Engagement page.