Program Advertising Opportunities
Presenting an audience that performs for you
Your business can partner with the Great Lakes Chamber Music Festival to reach a loyal audience while supporting the arts in our community.
For more information on advertising opportunities, please contact us at [email protected].
To view an Advertising PDF of the benefits available click below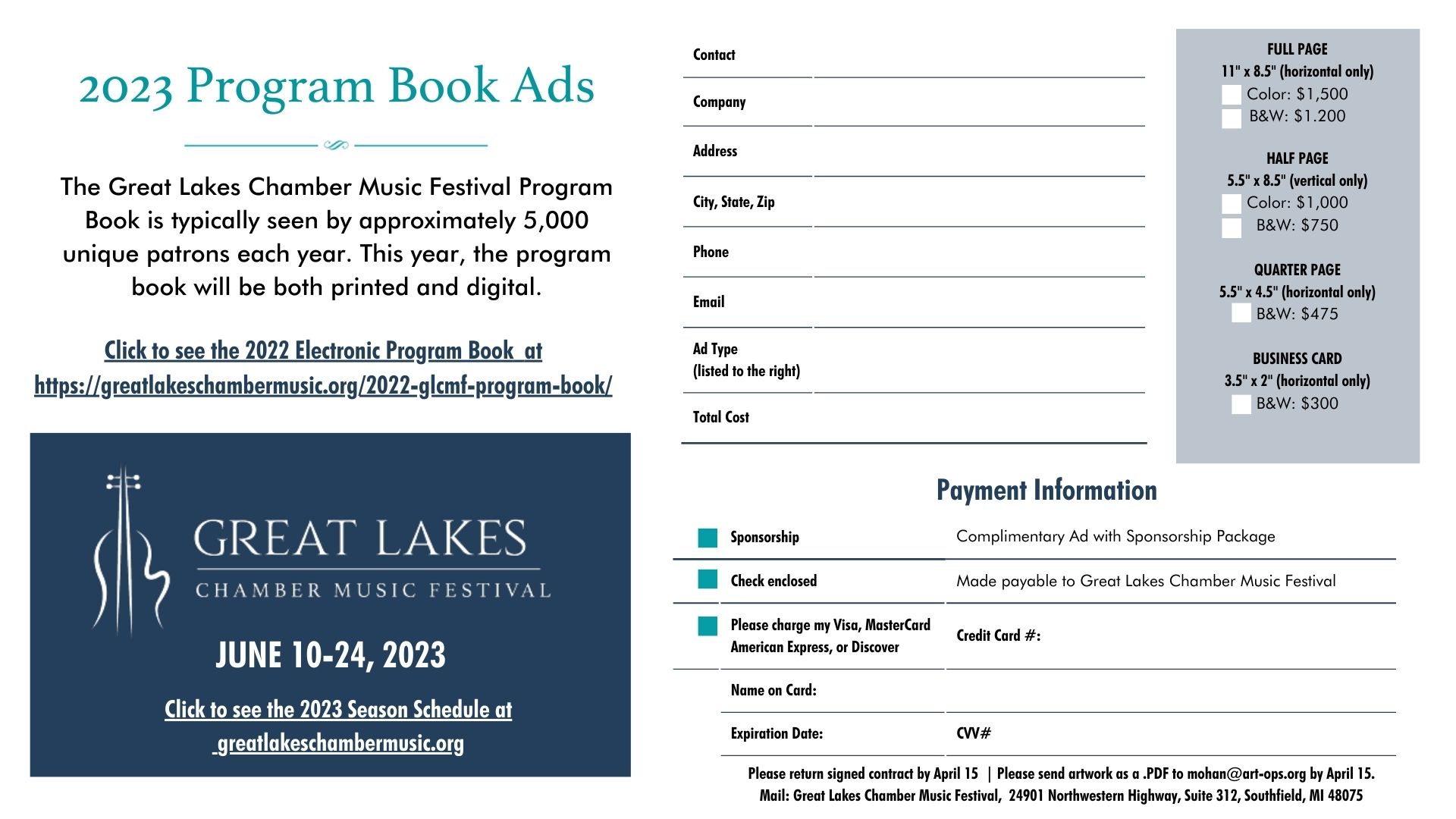 PROGRAM BOOK ARTWORK Click on the button below to complete an online Program Book Advertising request and to upload your artwork (optional). You can also email artwork to [email protected] or call us at 248-559-2097.