The Shouse Experience
The Shouse Institute seeks emerging groups pursuing a career in chamber music. Participating ensembles are viewed not as students, but as young colleagues of the Festival artists. Each group is given multiple performance opportunities on Festival concerts, including collaborations with Festival artists. Shouse fellows enjoy intensive coaching opportunities with some of the world's most renowned chamber musicians.
Eligibility
Qualified applicants are groups of 3 to 6 musicians. Duos will occasionally be considered. Wind, brass, percussion or mixed ensembles are eligible. Ensemble members should generally not be older than age 30 at the time of application, though there are no strict age requirements. Ensembles should be committed to a career in chamber music. Up to four ensembles will be selected to participate. No individual may apply for participation with more than one ensemble. No changes in personnel will be allowed once the application has been submitted, unless consent is given by the Festival.
Shouse Benefits
All Shouse fellows receive lodging, travel to and from the Festival, transportation assistance during the Festival, and per diem.
2024 Shouse Institute Application
Applications for the 2024 Festival closed on November 15th.
2023 Shouse Institute
Sponsored by Taft Stettinius & Hollister,  LP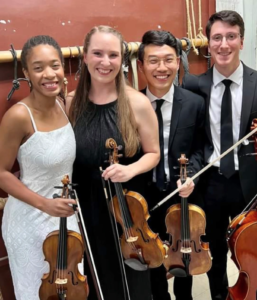 Beverly Franzblau Baker Young Artist Chair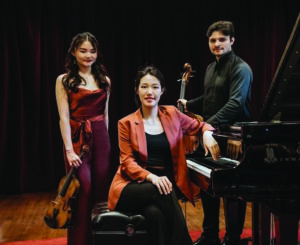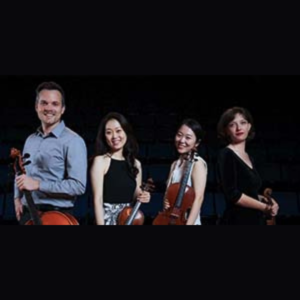 Formed in September 2019, the Pelia String Quartet is composed of doctoral students from the Music Department at Stony Brook University.
The highlight of the 2020-2021 season was being chosen as the resident string quartet for the State University of New York (SUNY) Artist Residency. The year-long residency focused on enriching and mentoring young musicians. Members of the Pelia String Quartet taught private lessons, coached chamber ensembles, and created a curriculum of lectures and demonstrations. The quartet specifically designed the curriculum to teach aspects of playing in a string quartet and how to work together in a chamber ensemble. The culmination of the SUNY residency was a final concert and Q & A session which was broadcast via the internet to hundreds of students at several schools and youth orchestras.
Since its inception, the Pelia String Quartet has been studying at the Emerson String Quartet Institute at Stony Brook University where the ensemble is coached by the Emerson String Quartet and David Finckel.
Sponsored by Kathleen O'Toole Schein & Randolph Schein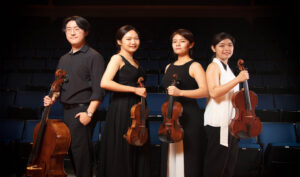 Sponsored by Honigman