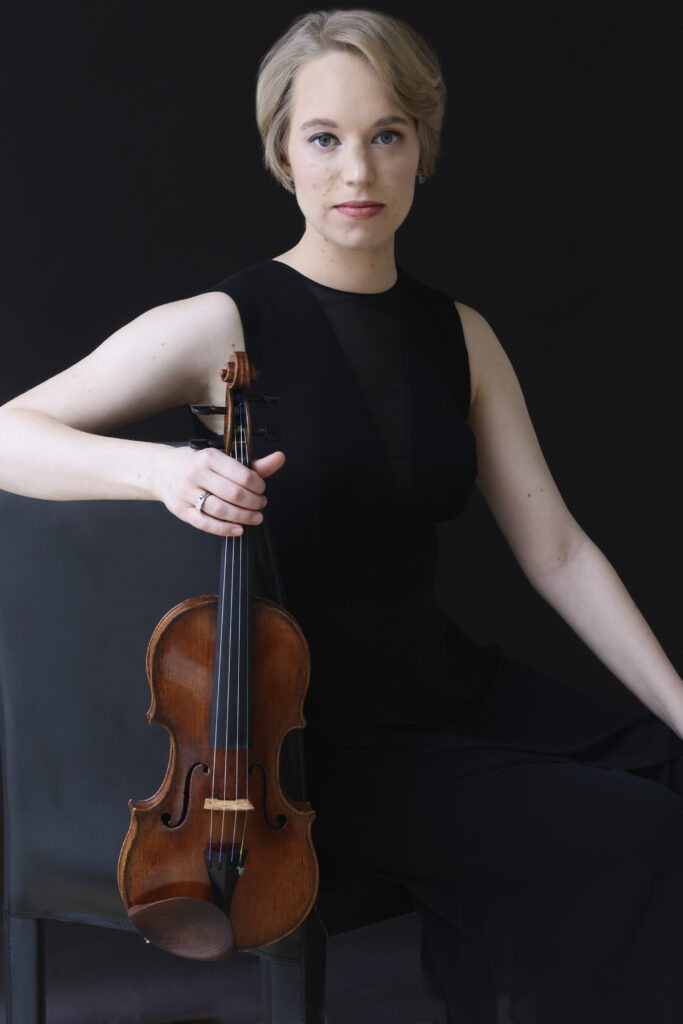 Daring, versatile, and charismatic, American violinist Robyn Bollinger was appointed Concertmaster of the Detroit Symphony Orchestra by Music Director Jader Bignamini at the end of the 2021-22 season. Currently the youngest female Concertmaster in the country, she is a frequent Guest Concertmaster with the Pittsburgh Symphony and has made Guest Concertmaster appearances with the Indianapolis Symphony and St. Bart's Music Festival Orchestra. She is a former member of the Boston-based, democratically run chamber orchestra, A Far Cry, and she has appeared on commercial recordings with both the Pittsburgh Symphony and A Far Cry, all of which were nominated for GRAMMY® awards.
Having made her Philadelphia Orchestra debut at age twelve, Ms. Bollinger regularly performs as soloist, recitalist, and chamber musician across the United States. Recent highlights include solo engagements with the Boston Pops and the symphony orchestras of California, Charleston, Knoxville, and Symphony in C. She is a returning participant at the storied Marlboro Music Festival in Marlboro, VT and has been featured in numerous national tours with the acclaimed Musicians from Marlboro. She has also appeared at the chamber music festivals of Lake Champlain, Orcas Island, Highlands-Cashiers, Monadnock, and others, and she has performed in recital at the Isabella Stewart Gardner Museum, National Sawdust, Osaka's Phoenix Hall, Tokyo National Arts Center, and other venues. She regularly appears with the Chameleon Arts Ensemble in Boston, the Boston Chamber Music Society, Mistral Music, Spruce Peak Chamber Music Society, and Glissando Music, among others. 
Ms. Bollinger is a devoted educator, having presented masterclasses at Cincinnati Conservatory, the Longy School of music, University of California Bakersfield, and the University of Tennessee Chattanooga. She is a former faculty member at New England Conservatory Preparatory School in Boston. She plays a 1697 G. B. Rogeri on generous loan from a private collector.
Sponsored by Kathleen Block