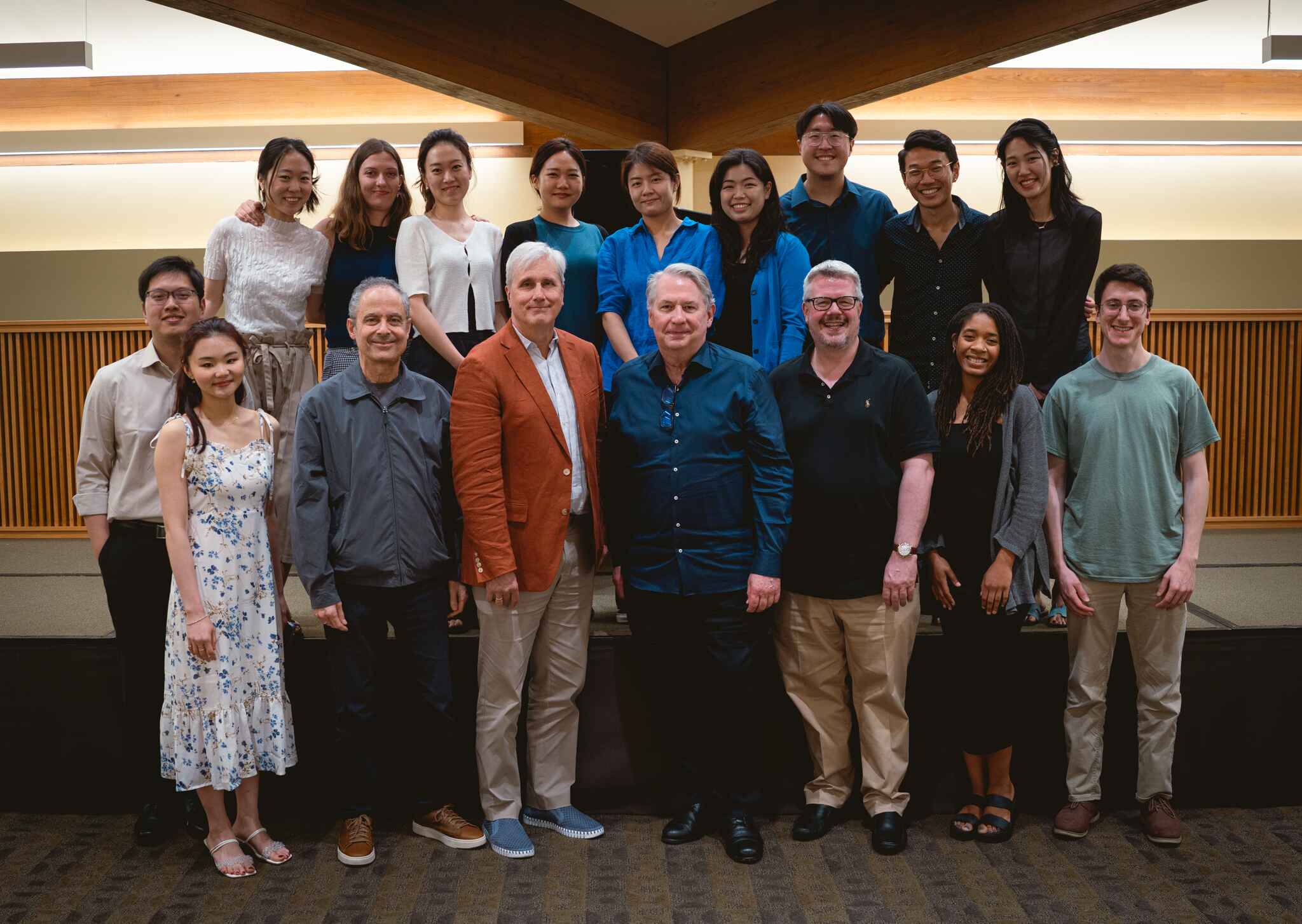 Applications for the 2024 Festival will be open October 1st – November 15th
Shouse Institute Application
Catherine Filene Shouse Chamber Music Institute
June 9- 23, 2024
Paul Watkins – Artistic Director
Philip Setzer – Shouse Institute Director
An intensive 2-week coaching and performing experience for the finest emerging, professional chamber ensembles.
DISCOVER THE GREAT LAKES CHAMBER MUSIC FESTIVAL
The Shouse Institute is a proud part of the Great Lakes Chamber Music Festival. In its 31st season, the Festival will perform over 20 concerts in a variety of venues throughout metropolitan Detroit. Look forward to many distinguished artists and programming that ranges from standard repertoire to cutting-edge, new works.
THE SHOUSE EXPERIENCE
The Shouse Institute seeks emerging groups pursuing a career in chamber music. Participating ensembles are viewed not as students, but as young colleagues of the Festival artists. Each group is given multiple performance opportunities at Festival concerts, including collaborations with Festival artists. Shouse fellows enjoy intensive coaching opportunities with some of the world's most renowned chamber musicians. Past Shouse participants include eighth blackbird, Pacifica Quartet, Claremont Trio, Viano String Quartet, Calidore String Quartet, Jupiter Quartet, Escher Quartet, Ardeo Quartet, and Antares, among others.
ELIGIBILITY
Qualified applicants are groups of 3 to 6 musicians. Duos will occasionally be considered. Wind, string, brass, percussion or mixed ensembles are eligible. Ensemble members should generally not be older than age 30 at the time of application, though there are no strict age requirements. Ensembles should be committed to a career in chamber music. Up to four ensembles will be selected to participate. No individual may apply for participation with more than one ensemble. No changes in personnel will be allowed once the application has been submitted, unless consent is given by the Festival.
SHOUSE BENEFITS
All Shouse fellows receive lodging, travel to and from the Festival, transportation assistance during the Festival, and per diem.
More Information
For questions, please contact Chloe Tooson, Artistic Operations Associate, at [email protected].
Subscribe to our email newsletter
To stay up to date with the latest information about the Shouse Institute, sign up to our mailing list.