A NOTE FROM PAUL WATKINS, ARTISTIC DIRECTOR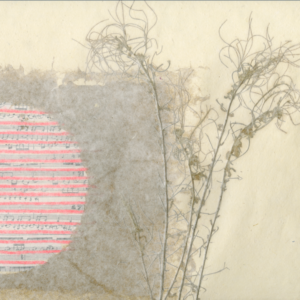 For its 29th season, the Great Lakes Chamber Music Festival has drawn inspiration from a universal source: nature.
Over the years, I've come to recognize the restorative power of music, and its ability to heal and rejuvenate. This year's Festival will celebrate the rich variety of music which has been directly inspired by the natural world, and explore the interconnectedness of art and the environment.
Connecting with local artist Megan Heeres, we commissioned her to design a piece of art reflecting the relationship between art and nature. Her piece, titled How we find the river's edge, uses a variety of materials including artist-made cotton, lily and abaca paper, thread, found plants, and excerpts from the musical score of Perry Goldstein's Birding by Ear, which will be premiered at the Festival. The music was set to a poem written by Pulitzer Prize-winning author Richard Powers, a frequent collaborator of Goldstein's.
As we approach the 2022 Great Lakes Chamber Music Festival, perhaps more conscious than ever of nature's fragility, we look forward to joining our audience again to enjoy beautiful, thought-provoking, and uplifting music at a time when our need to connect with the world and each other is so strong.